Saturday strikes again. Without warning. WITH vengeance. Let's run another round-up, shall we?
At the beginning of the week, Sean and I had some more auditions to conduct. We found ourselves driving to various locations in the beautiful, sunny state of Virginia to meet with some interested parties. Perhaps the most exciting place we wound up was the parking lot of the Udvar-Hazy Center. S'all about the halfway point, baby.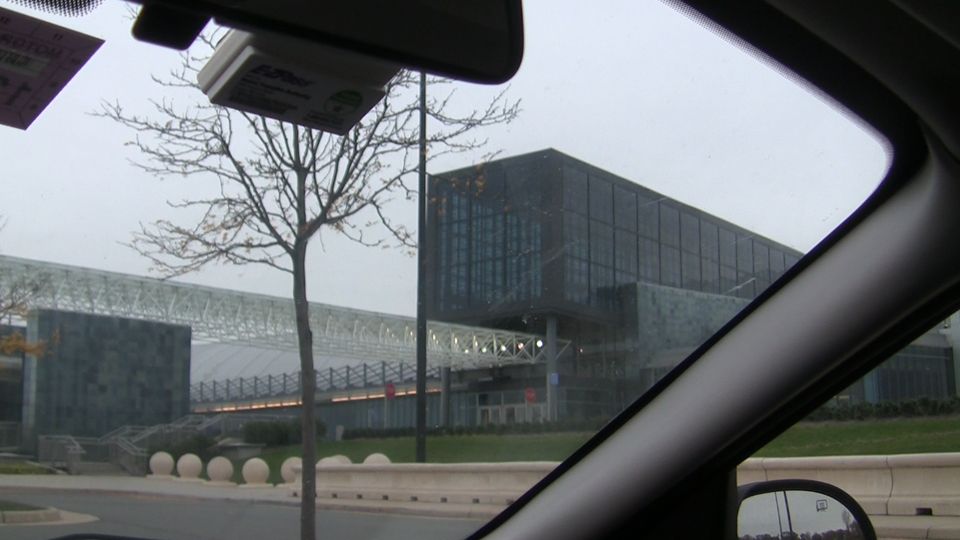 Were this graded cyan and orange, you might recognize it as the building from Michael Bay's seminal film, Transformers 2: Transform Harder.
We also received a number of very good online auditions. And we'll be using some of those people to fill some currently (well, ex-currently) empty roles! More on that... as I feel like it. Stuff is still arriving by mail, and we're finally starting to have complete things. I convinced Sean to cameo as the Munchkin in the past who built the Scarecrow, since... he's the Munchkin who built the Scarecrow... in the past. All we need now for him, and Jeremy Bertz, who will portray his compatriot, are the hats.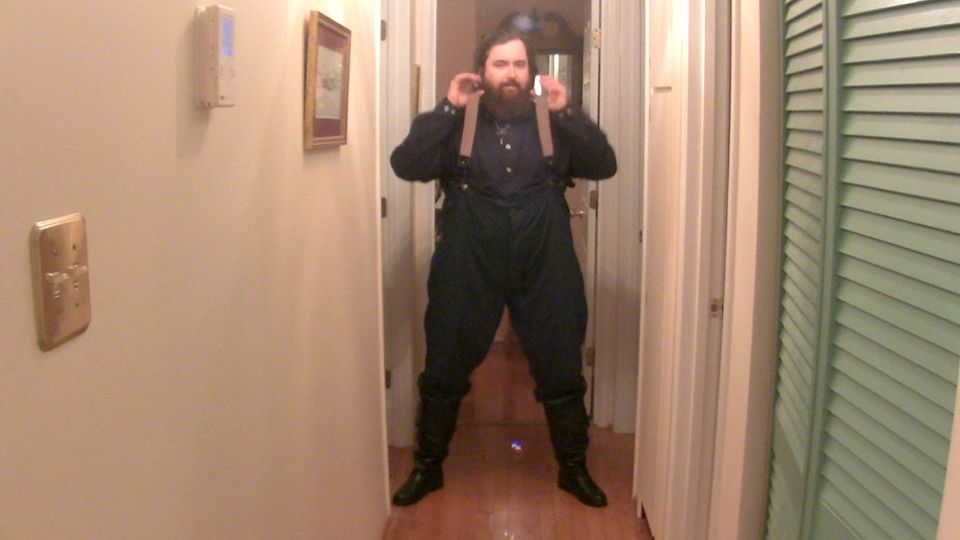 And maybe a little dignity, if we can scrounge some up.
But the first costume completed is a new face but an old friend. Our kooky pal Steven Lowry, known to some for the striking form he cuts in a chromakey suit, long ago expressed an interest in playing a normal human person. Since we thought this might be a little outside of his wheelhouse, we offered him the role of Gart, the Wicked Witch of the West's right hand man. We met up with Monsieur Lowry earlier today to set-up the green-screen in our storage unit, and to let him try on the costume.
You all may want to check out my new art installation; "Photos of Desperate Men Making Questionable Life Decisions in Corridors."
Kind of exciting to see our first Winkie in the flesh. And tomorrow we'll see him in the flesh-er, as we film the Gart elements for scenes in the Wicked Witch's castle. That'll probably warrant a full entry of its own, what do you think?