It's Christmas, and Christmas is a time for giving. Unless you're a child in a cartoon who hasn't yet completed your character arc or also Tom Cruise. In which case Christmas is probably a time for cleaning your E-meter or something. Anyway, to honor the spirit of the holiday for our few faithful readers, I'm giving a behind the scenes quickie. One of the things we're currently working on that I CAN admit to is visual effects for the film, because we ARE working on finishing the damned thing. That's no secret. So here's something of a breakdown on a shot the incomparable Drew More is working on with some minor assistance from myself.
First, we have the raw shot of Wesley Edge looking grim on the green-screen stage. As far as raw stills go this is messy, even for us.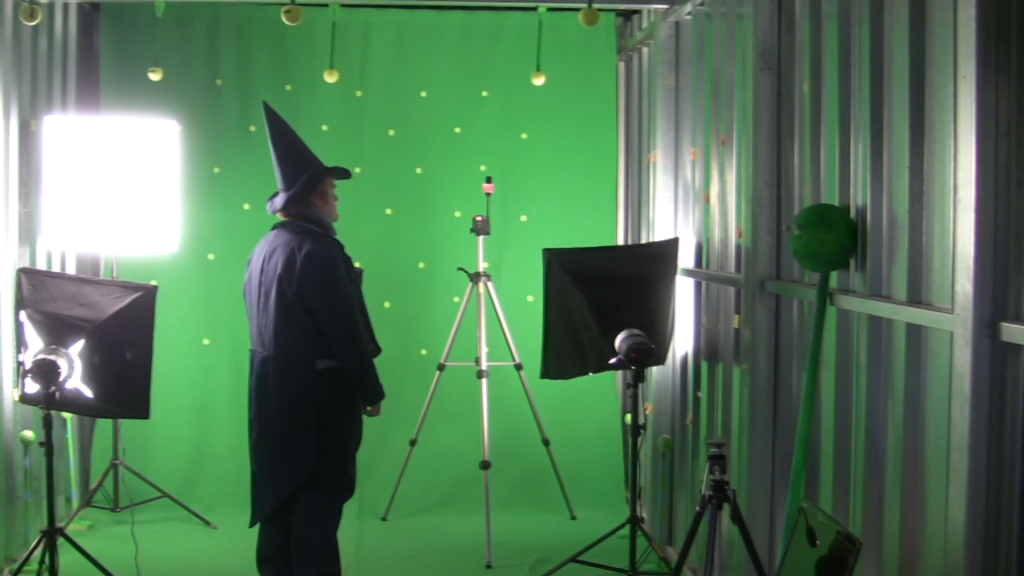 Then we have the Boqmeister standing in front of some simple temp geometry Drew has created in order to test the fidelity of his camera tracking. That tripod uglying the raw still is the result of Drew slowly helping me to understand how to keep VFX guys like him relatively happy later on down the line.
And finally, we have another frame from the shot, which now looks like something a movie might have in it! Hooray for progress.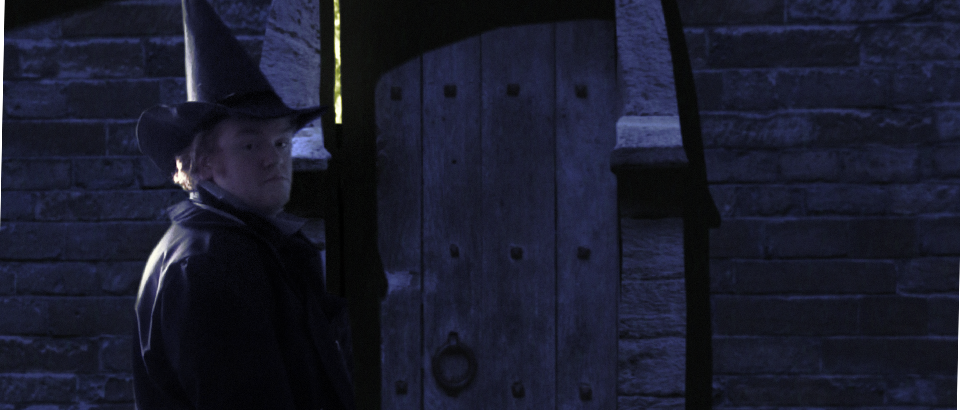 Boy, those Munchkins barely build doors big enough to accommodate their hats, ay?