Here's a little moment where Dorothy first gets a look at the bell dress. Being from a poor Kansas family, it's a little bit exciting for her.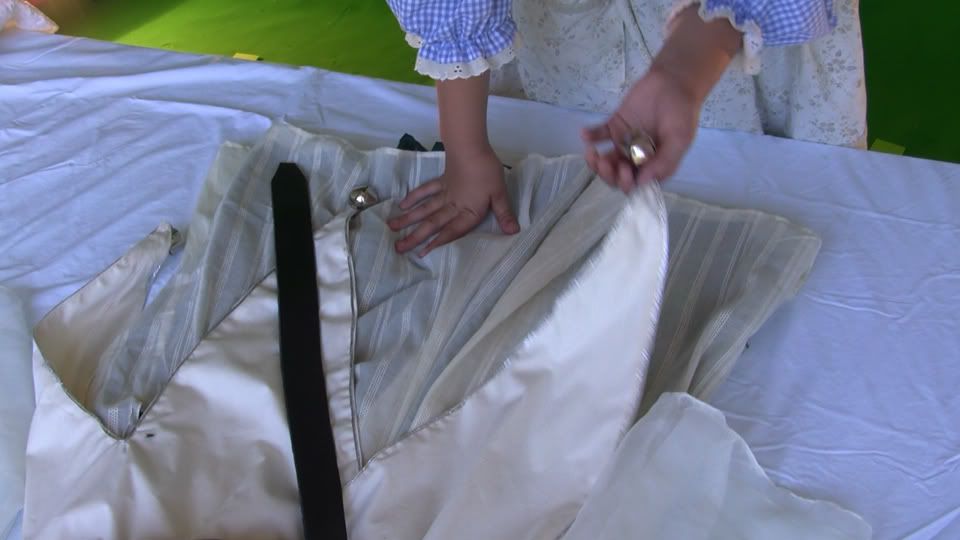 And now two things which have nothing to do with the raw frame of the day. Sean wrote a rather illuminating essay on our Facebook, if you're interested in the screenwriting process you ought to check that out
here.
I also put together a little video of Sean, Jeremy, and my trip down to Banner Elk, focusing on the really rather cool Land of Oz theme park. It has next to nothing to do with our film, but if you've never seen the park before, you might get a kick out of it.